Mary Jane Weiss, Ph.D., BCBA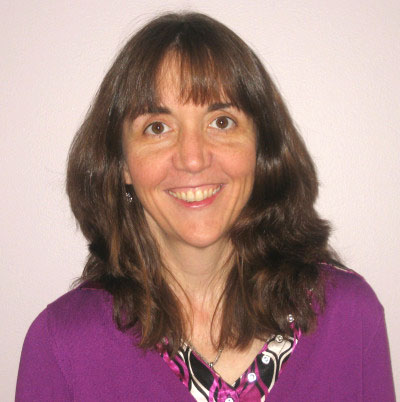 Mary Jane Weiss received her Ph.D. in Clinical Psychology from Rutgers University in 1990. She became a Board Certified Behavior Analyst in 2000. She is an Associate Research Professor at Rutgers University, and she is the Director of Research and Training at the Douglass Developmental Disabilities Center at Rutgers University. Her clinical and research interests center on defining best practice ABA techniques, on identifying the specific utilities of various instructional methodologies within ABA, on evaluating the impact of ABA in learners with autism spectrum disorders, and in maximizing family members' expertise and adaptation. She has written numerous articles and four books on autism, Practical solutions for educating young children with high functioning autism and Asperger's Syndrome (2008), Right from the start: Behavioral Intervention for young children with autism (co-authored with Sandra Harris, 2nd edition 2007), Reaching out, joining in: Teaching social skills to young children with autism (co-authored with Sandra Harris, 2001), and Sibling stories: Reflections on life with a brother or sister on the autism spectrum (co-authored with Lynne Stern Feiges, 2004). She is also a regular presenter at regional, national, and international conferences on topics relevant to ABA and autism. She is currently the President of the Autism Special Interest Group of the Association for Behavior Analysis.
Brenda Smith Myles, Ph.D.
Brenda Smith Myles is an associate professor in the Department of Special Education at the University of Kansas, where she co-directs a graduate program in Asperger Syndrome and autism. The recipient of the 2004 Autism Society of America's Outstanding Professional Award and the 2006 Princeton Fellowship Award, she has written numerous articles and books on Asperger Syndrome and autism including Asperger Syndrome and Difficult Moments: Practical Solutions for Tantrums, Rage, and Meltdowns (with Southwick) and Asperger Syndrome and Adolescence: Practical Solutions for School Success (with Adreon), the winner of the Autism Society of America's Outstanding Literary Work. Brenda has made over 500 presentations all over the world and written more than 150 articles and books on autism and Asperger Syndrome. Several of her books have been translated into foreign languages. In addition, she has received millions of dollars in grants to support the education of students on the autism spectrum. Myles is on the executive boards of several organizations, including the Organization for Autism Research and Maap Services Inc. Brenda was just acknowledged by the University of Texas at Austin as the second most productive applied researcher in ASD in the world from 1997 to 2004.
Joanne Gerenser, Ph.D.
Joanne Gerenser is the Executive Director of the Eden II Programs, a set of programs serving children and adults with autism throughout New York City and Long Island. She is an adjunct Associate Professor at Brooklyn College as well as Penn State University. Joanne received her Master's Degree at the Ohio State University and her Ph.D. in Speech and Hearing Science at the City University of New York Graduate Center. Joanne is the past-president of the New York State Association for Behavior Analysis and a member of the Scientific Advisory Council for the Organization for Autism Research. Joanne is co-author of the interactive CD-ROM entitled Behavioral Programming for Children with boards of several schools and programs for individuals with autism throughout the United States and abroad. In addition, she has presented nationally and internationally on 2 autism and related topics. Joanne received the "Lifetime Achievement Award" from the Nassau-Suffolk Autism Society, the Excellence in Behavior Analysis Award from the New York State Association for Behavior Analysis, as well as numerous other awards and recognition for her work with children and adults with autism.
Paul Wehman, Ph.D.
Dr. Wehman is Professor of Physical Medicine and Rehabilitation, with joint appointments in the Department of Curriculum and Instruction and Department of Rehabilitation Counseling. He pioneered the development of supported employment at VCU in the early 1980s and has been heavily involved in the use of supported employment with people who have severe disabilities, such as those with severe mental retardation, brain injury, spinal cord injury or autism. Dr. Wehman is also Director of the Rehabilitation Research and Training Center on Workplace Supports and Chairman of the Division of Rehabilitation Research. Dr. Wehman has written extensively on issues related to transition from school to adulthood and special education as it relates for young adulthood. He has published over 150 articles, 24 book chapters, and authored or edited 33 books. He is a recipient of the Joseph P. Kennedy, Jr. Foundation International Awards in Mental Retardation, was a Mary Switzer Fellow for the National Rehabilitation Association in 1985, and has received the Distinguished Service Award from the President's Committee on Employment for Persons with Disabilities in October, 1992. Dr. Wehman was recognized as one of the 50 most influential special educators of the millennium by a national survey coordinated by the Remedial and Special Education journal (December, 2000), and recently received the VCU Distinguished Service Award, 2001, September 6, 2001. He is also Editor-in-Chief of the Journal of Vocational Rehabilitation. He has been the Principal Investigator of over 24 million dollars worth of federal grants since being at VCU.
Peter F. Gerhardt, Ed.D
Dr. Gerhardt is President of the Organization for Autism Research (OAR), a nonprofit organization, the mission of which is to fund applied research and disseminate the relevant findings in support of learners with Autism Spectrum Disorders and their families. Dr. Gerhardt has over 25 years experience utilizing the principles of Applied Behavior Analysis in support of adolescents and adults with Autism Spectrum Disorders in educational, employment, and community based settings. He is the author or co-author of articles and book chapters on the needs of adults with autism spectrum disorder, the school-to-work-transition process, assessment of social competence, and analysis and intervention of problematic behavior. He has presented nationally and internationally on these topics. Dr. Gerhardt received his doctorate from the Rutgers University Graduate School of Education. Dr. Gerhardt was recently awarded the John W. Jacobson Award for Significant Contributions to Effective Behavior Intervention by New York State ABA. Dr. Gerhardt has been an active member of Maryland ABA since relocating to Maryland (from New Jersey) 6 years ago and he is currently the President-Elect. Previously, he had served on the Board of Directors on New York State ABA and was a founding director of Connecticut ABA
Saul Axelrod, Ph.D., BCBA
Saul Axelrod is Professor of Education at Temple University. He received his doctorate from Florida State University and was postdoctoral research fellow at the University of Kansas. His major interests include applying behavior analysis principles to the problems of managing classrooms, increasing the academic development of children of poverty, decreasing the self-injurious and aggressive behavior of people with severe handicaps, and disseminating effective educational technologies for children with autism. Dr. Axelrod has served on the boards of editor of several journals, including the Journal of Applied Behavior Analysis, Journal of Behavioral Education, Child and Family Behavior Therapy, and Behavior Modification. He is author of numerous journal articles. He is an author or editor of Behavior Modification for the Classroom Teacher, Behavior Analysis and Treatment, How to Use Group Contingencies, and How to Improve Classroom Behavior Series. He is cofounder of the Delaware Valley Association for Behavior Analysis. In 2006, Dr. Axelrod was the first recipient of the Behavior Analyst Certification Board's Michael Hemingway Award for Distinguished Service to Behavior Analysis.